Your brand

says everything about

your business

A good brand identity must be cross-media, meaning it should work seamlessly across print and digital mediums without dilution or confusion. Your brand should have a distinctive, clear and consistent visual identity, one that is instantly recognisable, memorable and one that jumps out from competitors saying "I am what you desire".
A logo or identity is usually the starting point which identifies the product or business brand in its simplest form, usually consisting of a visual mark, icon or stylised typography. Selecting the right typeface, appropriate colour palette, photographic styling and the written tone-of-voice are all elements that form the brand identity. These initial elements considered together, form what is known as 'brand identity guidelines'. At first, guidelines may seem restrictive but there are plenty of reasons to have them and to stick to them.
In today's time precious and brand savvy environment the main reason for having these guideline rules, not restrictions, is that it creates a consistent image in your audience's mind, communicating a unified message of what your business brand values are, whilst building confidence and consumer loyalty.
Building a successful brand through good design is the source of a promise to your customer
Every interaction, online or offline with your target audience, whether it be a website, advert, marketing campaign or simply a branded letter, is an opportunity for you to reaffirm what the audience already believes.
What is good design?
Design should be clear and thorough with the very smallest of detail focused upon. Pride and accuracy in the design process, whilst considering the media, size and format, shows respect towards the customer and demonstrates that you have a forward-thinking agenda for your own business success.
In today's economic climate with the battle for customers intensifying every day, it is vital to invest time in researching, defining, and building your brand story.
The objective of successful branding through good design is the starting point of building a long-term relationship with your intended audience. Good design will deliver the message clearly, motivate the audience or user on a website to engage on an emotional level, prompt an action and cement future customer loyalty.
More than logo design
There is a misconception that to create a brand or to rebrand is to simply create a logo and a set of guidelines. This simply isn't true, why? Your brand is a journey, a story about your business, your unique selling points, your team, your beliefs, your philosophy and your vision for your business.
You must, from an early stage, define what your brand stands for and your employees must then live and breathe your brand. More importantly, your customers must feel a part of it and believe in it too. Consider your communications, written and verbal, internal and external and set rules for how you and your employees communicate your business or product. Most importantly, take your audience on your brand journey from initial contact right through to final delivery of your product or service.
Follow the above rules and you're well on your way to creating a great brand. Is there more you should take into consideration? most certainly there is.
You're going to need to communicate with new and existing clients so that you can bring in new business. You have your brand direction defined and an exceptionally designed identity, now you'll need a full array of printed collateral, like stationery, brochures, advertising and website but for these to be successful there are key components to consider: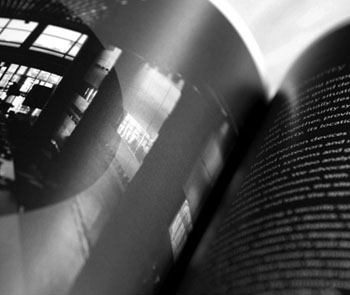 CREATIVE content writing
Copywriting and proofreading
Well written creative content is essential for driving brand success. Good content delivers consistent messages, uses an appropriate tone of voice and demonstrates technical expertise with a confident understanding of the audience's needs. A sales executive may talk to an investor or customer one-to-one; your marketing campaign can reach thousands of people at once and therefore the message it delivers must always be on brand.
Our copywriters and marketing experts take the time to understand your company fully so that we can create 'the voice' for your brand.
STOCK LIBRARY IMAGERY
Shutterstock, Getty images as examples
The visual identity of your brand and marketing collateral that is projected through photography, illustration or graphics, makes an instantaneous connection with your audience.
Royalty-free stock images are cheap and available for anyone to buy but this also means they have no exclusivity rights. Used carefully, stock images can support and enhance your brand identity but you should consider the implications of choosing popular images that may be used by your competitors, or by other brands that may have negative associations.
Our designers are experts at creating portfolios of imagery that will enhance your brand's visual identity to give it a personality of its own.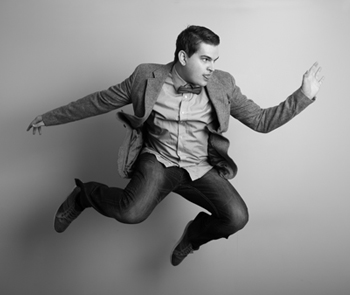 PHOTOGRAPHY
Product, lifestyle and location
The quality of your photography is key to showcasing your product and/or team, building the integrity of your brand. Poorly lit, badly composed or snapshot photography doesn't do justice to your product. Our photographers have the technical expertise to light, photograph and digitally enhance portraits, products, exteriors, interiors, architectural detailing and interior design features; and more specifically, for property developers, they will also research and capture images of the surrounding location features and the lifestyle of a local area and on-site locations.

LAUNCHING
your BRAND
Now it's time to really get excited. This is when all of your hard work comes together into a seamless and well-organised set of online and offline activities. Here are some tips to successfully launch your new brand…
Build anticipation
Whether it's a new brand or rebrand, you'll need to grow your audience with clever and subtle hints towards your new brand. Build anticipation and excitement, leave your audience wondering and thinking about what's soon to arrive.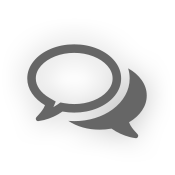 Team collaboration
Whilst you're building brand anticipation, lead and encourage your team to learn about your new brand. Your team should already understand the brand values from the initial branding process, but ask them to familiarise themselves with them again so that they can impart the ideology to your customers. Once your team is in collaboration then your brand is a step closer to being unveiled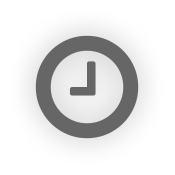 Timing is everything
Let's be honest, there is no perfect time to launch a brand, but there's always the danger of the anticipation building process dragging on for too long and your audience becoming bored of waiting. Strike a balance between building anticipation and generating boredom. Above all things, ensure that everything with your brand is in place and works, especially your website. There'll be nothing worse than launching your brand only to find there's a critical website glitch: contact form not working, payment facility broken or pricing inaccurate!
Delivering your brand
There are many ways of launching your new brand, from events to social media, advertising to youtube videos, networking and email campaigns to new and existing audiences. Ensure all your marketing materials are in place at the very beginning with carefully planned strategies and good design and you'll be on your way to making your brand launch successful.
Don't forget to live and breathe your brand. Spread the word
We understand branding and importantly we know how to create a good brand, actually, we know how to create a captivating and inspirational brand. With years of branding experience we can boast that our creative director (Chris Heighton) has historically worked with brands such as Siemens, Marconi, HSBC, Barclays, Crest Nicholson and Linden Homes, to name a few and we are proud to showcase new brands that we've captivated audiences within our own 5and3 portfolio.
There are more great examples of our branding success stories in our case studies and work pages, Actually, these success stories fall under a slightly different category all together: Rebranding.
Chat with one of our team today, we're pretty sure that we could work with you. Before starting any work we'll engage, enthuse and excite you with our plans, thoughts and ideas for our branding journey together.