Building services recruitment agency
rebranding, website & marketing
Client:
Maddison Consultants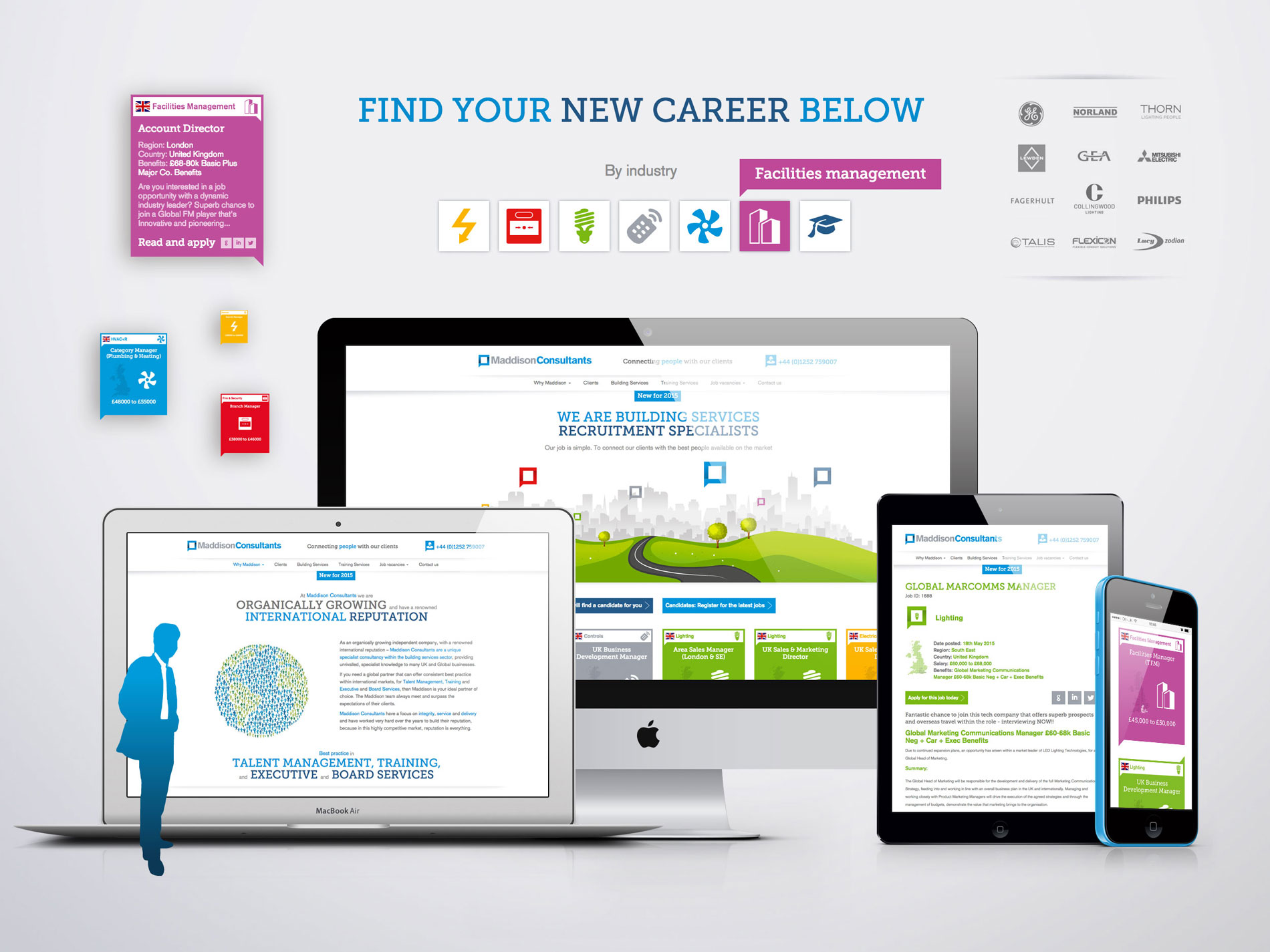 The result
1500% increase in organic traffic in first two years

240% (avg) increase of career vacancies displayed on website

New business and client partnerships secured with Philips & GE

Engaging and consistent brand identity

Engaging, responsive and successful digital marketing

Increased online brand awareness

Responsive website fully integrated with CRM eBoss
Jump right to the creative visuals
Background
Maddison Consultants provide their clients (such as Philips, GE, Fagerhult to name a few) with recruitment and training solutions within the building services industry. Quite simply, the source, recruit and train exceptionally high level candidates within the industries that fall under the building services category: heating, ventilation and refrigeration, electrical, facilities management, fire & security, lighting and controls.
The Brief
Simon Neil, director of Maddison Consultants, commissioned us to rebrand the company in order to bring the identity in line with the current business positioning, whilst creating a unique brand style and messaging that would aid the business to move forward into the digital world.
Our Solution
A business and brand consultation, where Maddison and our team at 5and3 collaborated to gain a full understanding of who Maddison Consultants were, how they worked and where they wanted to head.
From this initial collaboration, we created and developed an exciting and engaging brand identity. The identity was unique within the building services market place. It's eye catching and 'on brand' style carried through seamlessly across both printed and digital marketing channels, advertising solutions, responsive website, advertising and ongoing social media.
We truly captured our client's vision for their business, a vision that was shared and realised by both teams in order to move the business forward.
Services
Brand development

Graphic design solutions

Business stationery

Brochure design

Advertising design

Website design

Website development

Content management system (CMS)

Search engine optimisation (SEO)

Third party interfacing

Social Media Adverts
Industries
More case studies
Brand identity
The new brand direction is based upon communication; communication between clients and Maddison Consultants, Maddison and candidates, thus connecting both candidates with clients through effective communication.
The 'Communication Mark' pieced together with clean typography evokes the simple nature of communication as a symbol and it is used throughout all marketing channels, together with a clear and engaging typeface set to re-enforce the brand.
Brand icons
Below are seven distinctions used throughout all marketing channels and website to clearly define career vacancies to their target audiences. They provide a seamless and sub-conscious link between advert, social media and the career posts displayed on the Maddison website.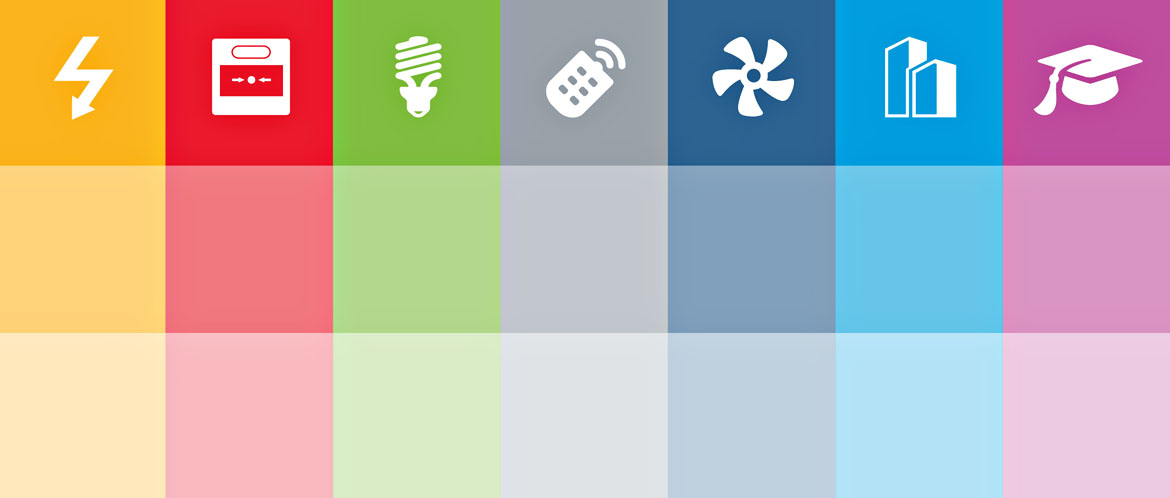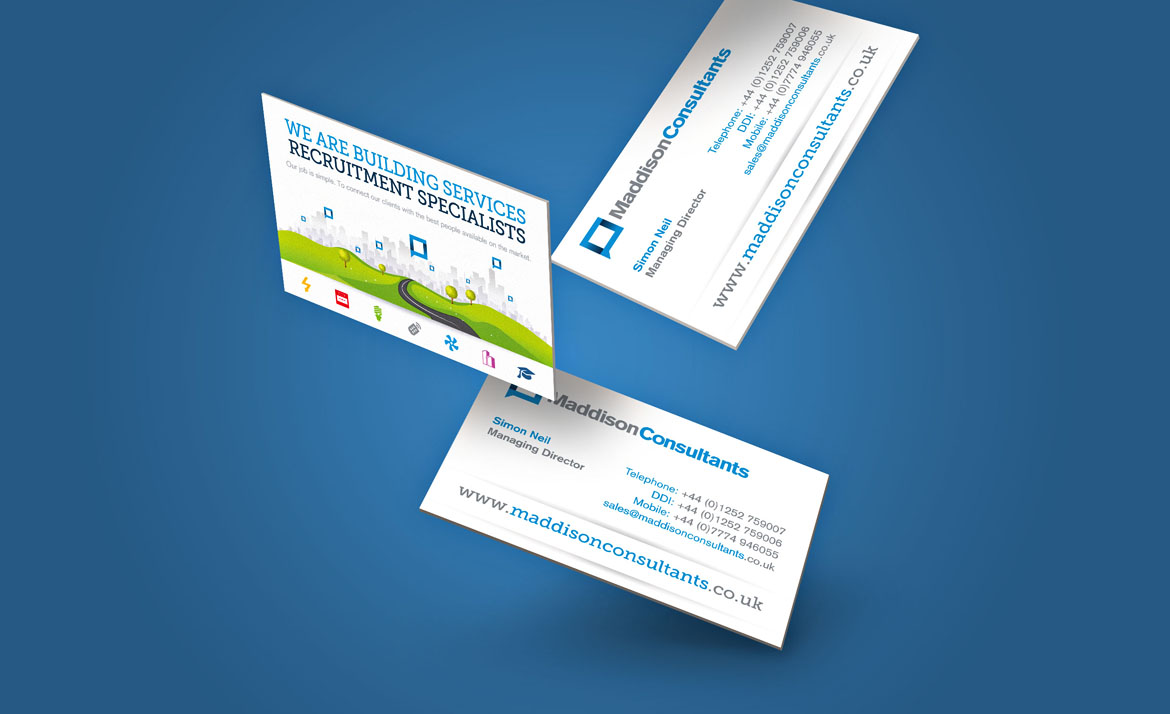 Bespoke brochure design
We created a bespoke on brand digital PDF and printable 210mm square brochure that consists of 12 pages based upon the website content. Used as a 'leave behind' for our client when attending meetings and presentations, it provides a tangible insight into the Maddison brand and leaves a lasting impression with its supreme print quality and paper stock.
Considering a company rebrand?
Speak with our award-winning team on 01342 837821 or Arrange your no-cost branding, marketing and website consultation below. Alternatively, if you're unsure whether you need to rebrand your business please click > here
Responsive website design
Website features:
Fully responsive website: desktop, laptop, tablet, mobile ready
HTML5 and CSS3 development as standard
jQuery and Javascript functionality
Search engine optimisation (SEO)
User experience optimisation (UEO)
eBoss recruitment software fully integrated and styled
Social media sharing capabilities
Website design Process
Our design team set about studying our client's competition in order to gain a better understanding of both the recruitment and building services industries. Following this research, we spent several days conceptualising our designs and usability ideas, before submitting our preferred website concepts to our client.
As a collective, we made the decision that this site was going to be a fully responsive website way before the initial design phase began. As a team, we understood the implications that this would have with regards to users viewing the website on older browsers within corporate environments. We planned and set about building the framework, starting with the mobile version, leading to the tablet and then full size website. This enabled us to really focus on the mobile user experience and importantly, page load speeds. Along the way we added in browser fallbacks in order to support outdated web browsers such as IE9.
eBoss recruitment software integration and styling
Our client used a third party recruitment software package, named eBoss, which we integrated fully into the website, styled and provided exceptional usability. Prior to any web design or development work, we had to investigate and understand the software's capabilities and limitations. Despite discovering there were some limitations, we overcame these by working with both our client and eBoss to achieve an exciting end result and a seamless responsive and fully integrated online recruitment solution.
As you can see, the website homepage predominantly drives the careers vacancies available within the business by using what we have labelled 'career modules.' These modules pull in the data from the eBoss system which are then styled and displayed. Each module has associated with it a clear industry title, colour and icon, that are synonymous with the complete brand solution. Career title, country, salary, benefits, description and even postcode generated indicators are used to promote the career. When a user clicks a career of their choice, the module flips to reveal greater career detail and social sharing capabilities. Click the module again and the user is taken to that particular career page quickly and seamlessly.
Recruitment Advertising
It's important to promote any new brand but it's equally important to advertise to your intended target audience effectively and with clarity. We did just that. Two initial advertising campaigns were created for insertion in varying industry magazines: one targeting candidates and other clients.
Alongside printed advertising, animated online web banners (invaluable advertising channel) were designed as storyboards and then developed in both flash and gif formats.
We work regularly with Maddison creating advertising for their own business, as well as their clients.
Recruitment social media and digital marketing
Our creative team set up all the necessary social accounts (LinkedIn, Twitter and Google+) and created graphics to re-enforce the brand and retain constancy throughout social media activities.
As an ongoing service, we provide online advertising creatives to our client, refreshing them frequently so that they could attract candidates to specific career posts on their site, as well as promoting the business to potential clients who were looking for recruitment expertise.
Considering a company rebrand?
Speak with our award-winning team on 01342 837821 or Arrange your no-cost branding, marketing and website consultation below. Alternatively, if you're unsure whether you need to rebrand your business please click > here