A bespoke and
mobile optimised website solution

that delivered on brand, fitting for the changing industry and target market
5and3 were approached by Clive Furness of Contango Markets to produce a unique user experience and search engine friendly website, that enabled their key services (which are difficult to portray) to be clearly accessible. Contango is a leader within the derivatives market place, their diverse approach to business development and the team's personality had to be shown through the website.
We took a bold approach to really show off Contango's flair and diversity by designing and developing a very photographic led website, which underpins Contango's fresh approach to business development.
View the Contango website.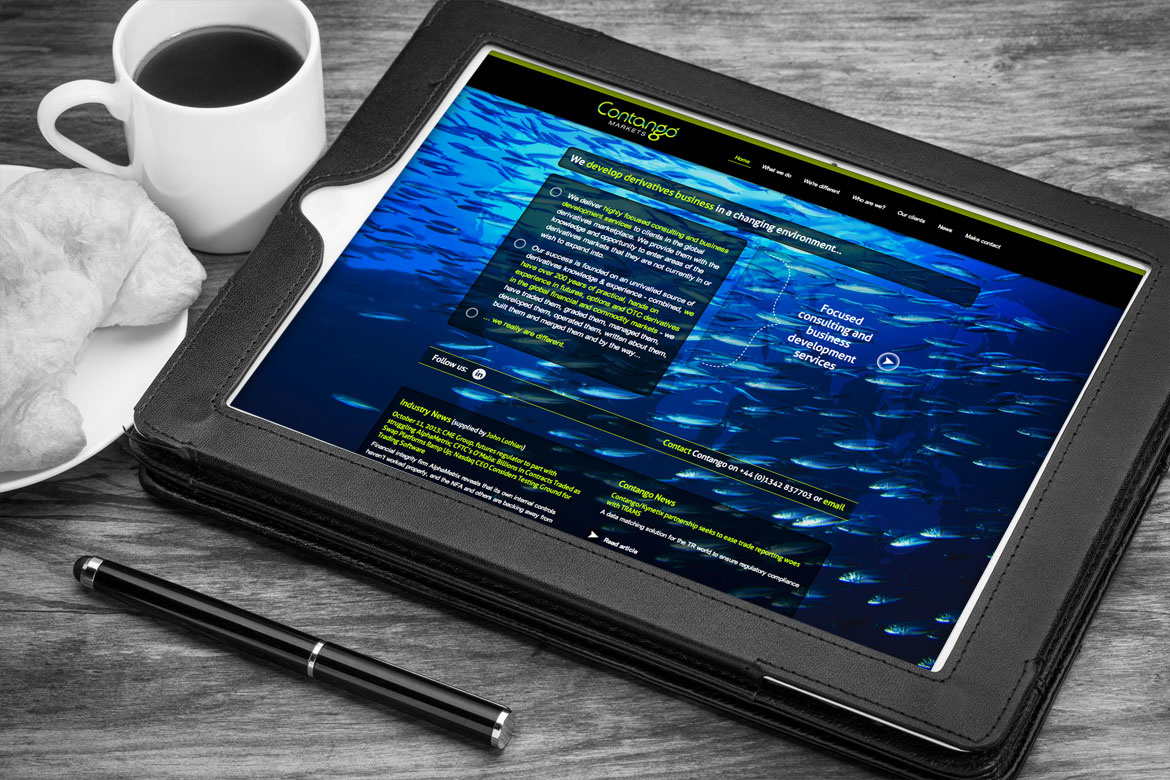 "We worked with 5and3 at the end of 2011 as we were looking to update our website. chris, as the creative director, came up with an original idea for our website which really pushed our imaginations but worked so well. the feedback we have received since launching our new website in early 2012 has confirmed this. chris was very easy to work with. he is creative, positive and was always prepared to think around the problems we posed and find us answers. we would happily recommend him and his colleagues at 5and3 to other companies."
Clive Furness Managing Director at Contango Markets
Developed using HTML5 and CSS3, the website's front end has some very neat, yet subtle additions. Roll over the text and the opacity strengthens to give prominence to the words, type into the contact form and neat little bubbles appear.
Data is stored in one central place allowing for easy control and flexibility for the future. We utilise this approach for all websites that we create. It pays dividends because in Contango's case, we recognised that the site, with its large imagery could cause a problem for mobile users. Users who are viewing from their mobile devices rely heavily on their connection and bandwidth. We found and implemented a quick solution: A trimmed down mobile version of the website allowing for very quick download even when your mobile connection is limited (GPRS, Edge or 3G.) It works very well and yet maintains the brand consistency.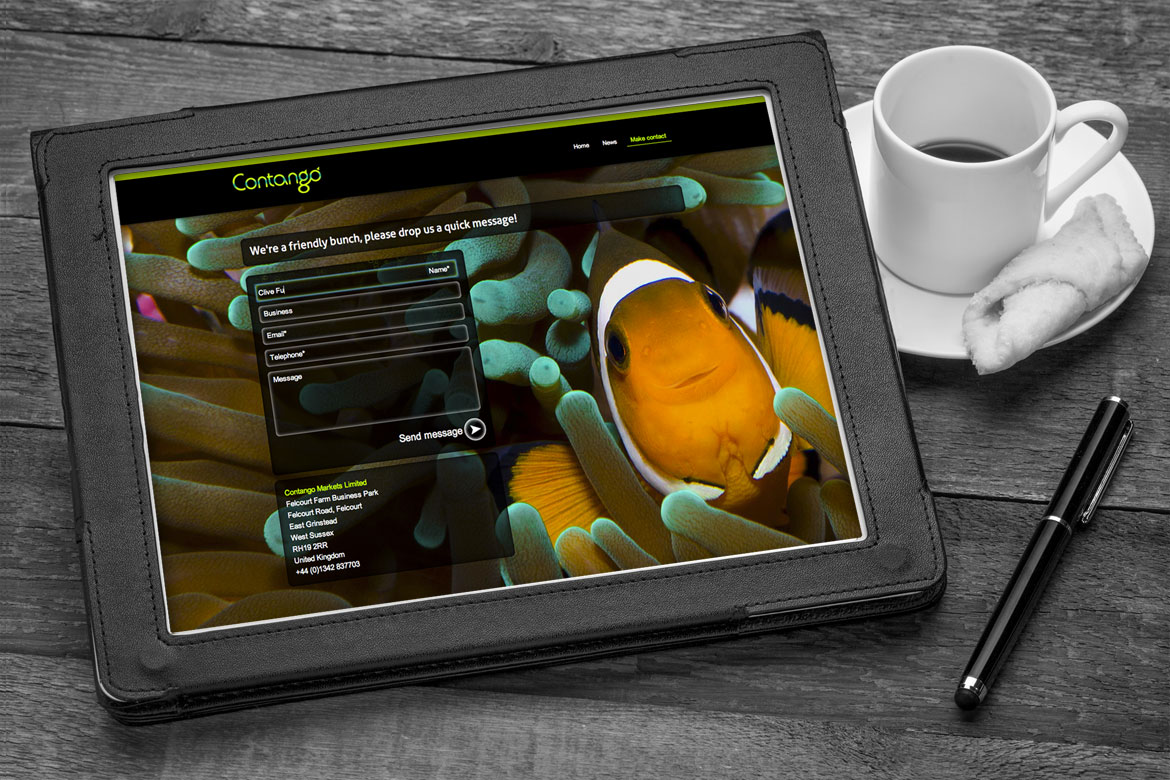 The success is all down to our ability to recognise when a business needs to be bold in order to stand out, but more importantly, it helps and is a blessing when your client trusts you as clive did. it was a great project and we are very happy with the performance of the site."

Chris Heighton, Creative Director